Sistem Penjadwalan Kegiatan Fisik Dana Nagari dengan Metode Fuzzy Logic Application for Schedulling
Keywords:
System, Scheduling, Duration, Flash, Activities
Abstract
The system of scheduling the physical activities of Nagari Ladang Laweh fund is the scheduling of activities carried out to build the infrastructure of the nagari in the form of Roads, Ditches, Bridges, Houses and other house renovations. During this time the project scheduling of the nagari fund physical activities is based on the analysis of the project implementer and the head of the project so there is no certainty on the duration of the project activities. In this study a measurable method is used in determining the scheduling of physical activities, namely the Flash (Fuzzy Logic Application For Schedulling) method where the Flash method can measure the duration needed for an activity that is able to accommodate uncertainty. The application of this flash method will be supported by an application program that will facilitate the Activity Implementing Team (PK) in determining the duration of an activity carried out. The use of application programs for the decision making process can be done well. From the results of a study of 1 (one) cor jalan Parik Lintang cast activity can be completed in the fastest duration of 58 days, the normal duration of 75 days and the longest duration of 170 days.
References
[1] M. N. Ihwanudin, "Analisa Penjadwalan Proyek Pipa Carbon Dengan Metode Fuzzy Logic Application For Schedulling," Matrik, vol. 17, no. 2, 2017.
[2] A. M. Huda, "Perencanaan Penjadwalan Kantor Gedung PT. Gresik Jasa Tama Dengan Metode Fuzzy Logic Application for Schedulling," Matrik2, vol. 14, no. 2, 2014.
[3] V. Y. I. Ilwaru, "Penjadwalan Waktu Proyek Pembangunan Rumah Dengan Menggunakan CPM (Critical Path Method) Studi Kasus?: Pembangunan Rumah Tinggal di Desa Amahusu Kota Ambon," Ilmu Mat. dan Terap., vol. 12, no. 2, 2018.
[4] D. Usmanul Hayadi Umar, "Sistem Informasi Penjadwalan Proyek Konstruksi Menggunakan Metode Fuzzy Logic," Comput. Inf. Sci. J., vol. 9, no. 1, 2015.
[5] D. Kurnia, "Analisa Penentuan Masyarakat Miskin Pada Pemetaan Swadaya Dalam Penerimaan Bantuan Untuk Masyarakat dengan Fuzzy Mamdani," Satin-Sains dan Teknol. Inf., vol. 3, no. 2, 2017.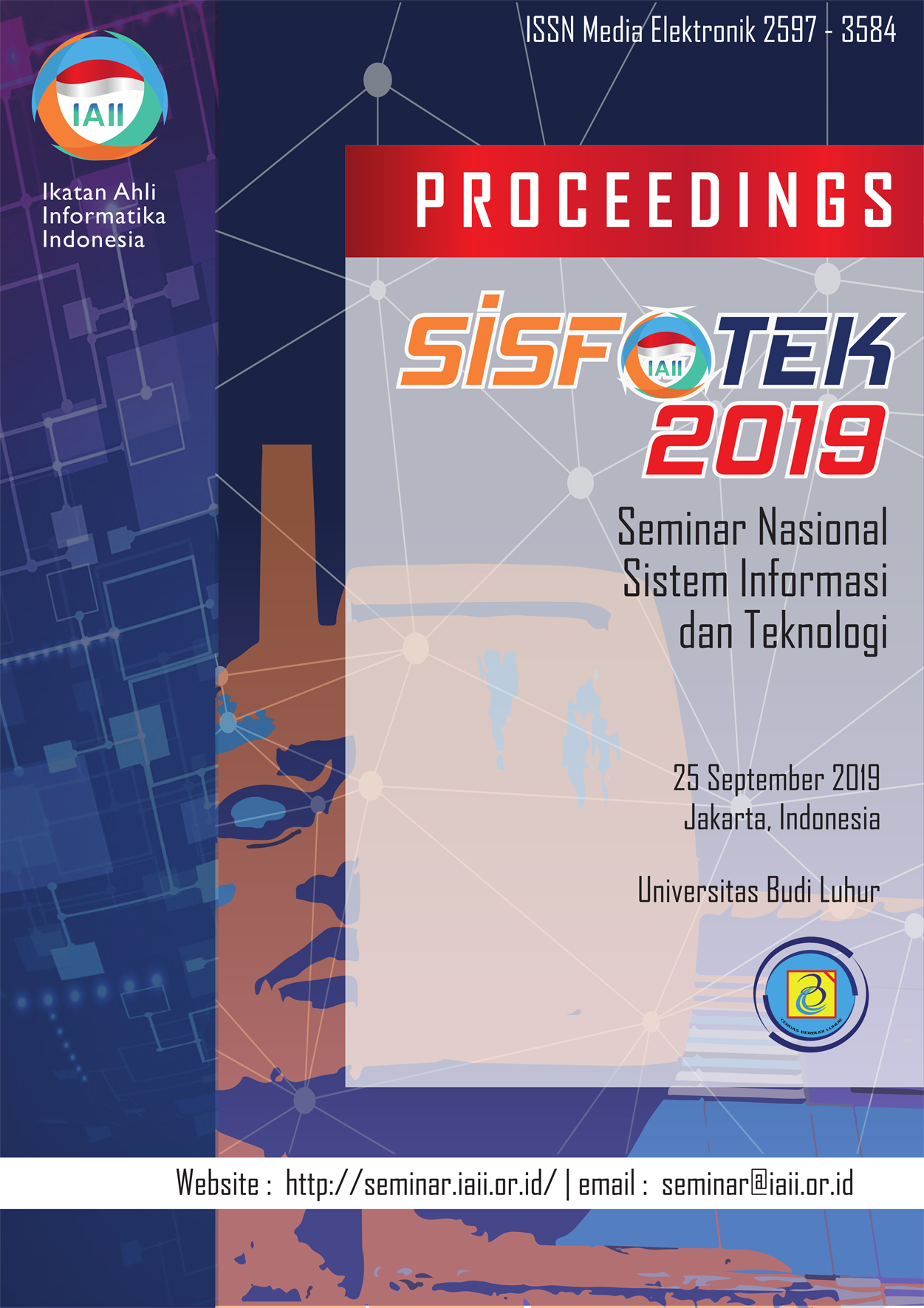 Downloads
How to Cite
Kurnia, D., & Aulia, W. (2019). Sistem Penjadwalan Kegiatan Fisik Dana Nagari dengan Metode Fuzzy Logic Application for Schedulling. Prosiding SISFOTEK, 3(1), 155 - 161. Retrieved from http://seminar.iaii.or.id/index.php/SISFOTEK/article/view/119
Section
3. Data dan Diseminasi Informasi
License
http://creativecommons.org/licenses/by/4.0