Penerapan E-Commerce untuk Meningkatkan Penjualan Sepatu pada Toko Garasi Spokat
Keywords:
CMS, sells shoe, E-Commerce, BMC, UML
Abstract
Garasi Spokat is a shop that sells shoes with original and good quality. Garasi Spokat developed to meet customers' needs. Business sales at the Garasi Spokat are still less effective, customers must come to the store to buy and find out information about the products. Media marketing only through banners in stores, making the scope of sales less extensive. This research aims to build an E-Commerce Website using Wordpress Content Management System (CMS). Business Model Canvas (BMC) methods used to clarify elements that can help achieve business goals, and Unified Modeling Language (UML) used to analyze system processes. The results of this study are e-commerce websites that help customers to find out information on products online that can be access anywhere and anytime, to increase sales and expand the scope of sales.
References
[1] D. R. Tanjung, I. Darmawan, and N. Ambasari, "Membangun Web E-Commerce Pemesanan Sepatu Pada UMKM Linda Shoes," eProceedings Eng., vol. 5, no. 3, 2018.
[2] B. Kirlyana and S. Rosyida, "Sistem Informasi Penjualan Sepatu Handmade Berbasis Web," Inf. Manag. Educ. Prof., vol. 1, no. 1, pp. 22–31, 2016.
[3] M. G. Rezqi and A. Ghina, "Analisis Model Bisnis Usaha Mikro, Kecil, dan Menengah (UMKM) Di Bidang Sepatu Dengan Menggunakan Pendekatan Business Model Canvas Studi Kasus: UMKM 'GZL' dan UMKM 'ASJ' Di Kota Bandung Pada Tahun 2014," eProceedings Manag., vol. 2, no. 1, pp. 38–46, 2015.
[4] A. Osterwalder, Business Model Generation. Jakarta: Elex Media Komputindo, 2012.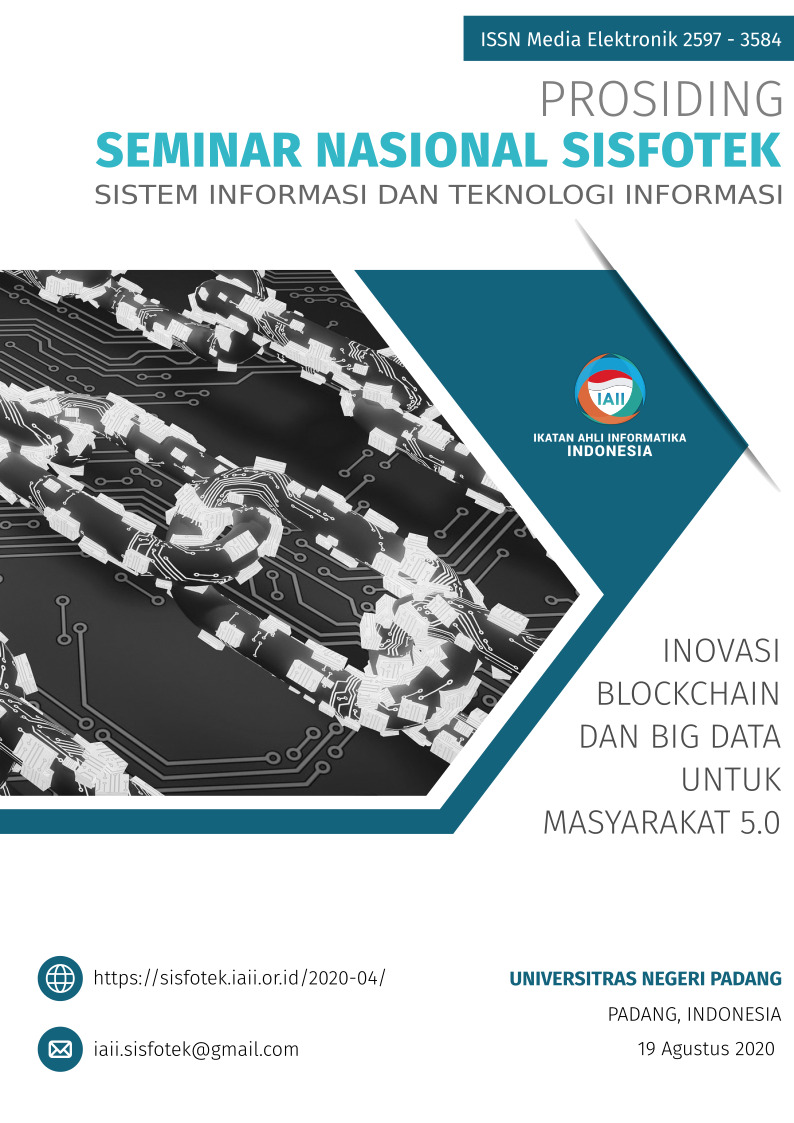 Downloads
How to Cite
Algifari, B., & Ariesta, A. (2020). Penerapan E-Commerce untuk Meningkatkan Penjualan Sepatu pada Toko Garasi Spokat. Prosiding SISFOTEK, 4(1), 99 - 105. Retrieved from http://seminar.iaii.or.id/index.php/SISFOTEK/article/view/160
Section
1. Sistem Informasi Manajemen