Filsafat Ontologi Kecerdasan Buatan Pada Perkembangan Teknologi Informasi
Keywords:
Aristotle, Philosophy, Science, Artificial Intelligence, Ontology.
Abstract
Philosophy is one of the important sciences, which contains various main objectives to provide the best knowledge to be used in the community. Epistomology which means two meanings of multilevel science, which has a sustainable science that can be developed and implemented to the development from time to time in accordance with current needs. With this research based on the philosophy of Aristotle which contains several potential including logic, aesthetics, and ethics, but in this case the researcher only focuses on logic. Artificial intelligence is a thing or something that is implanted in a machine to be given knowledge, intelligence to carry out activities or activities like humans do, by implanting artificial intelligence, has the aim to help humans in resolving all things that cannot be done by humans. Therefore, the connection between Aristotle's philosophy of logic and artificial intelligence is the connection between things that artificial intelligence implements is intelligence based on the knowledge that Aristotle put forward. Therefore, the importance of intelligence based on the sciences to researchers or philosophers so that artificial intelligence can always synergize with scientists..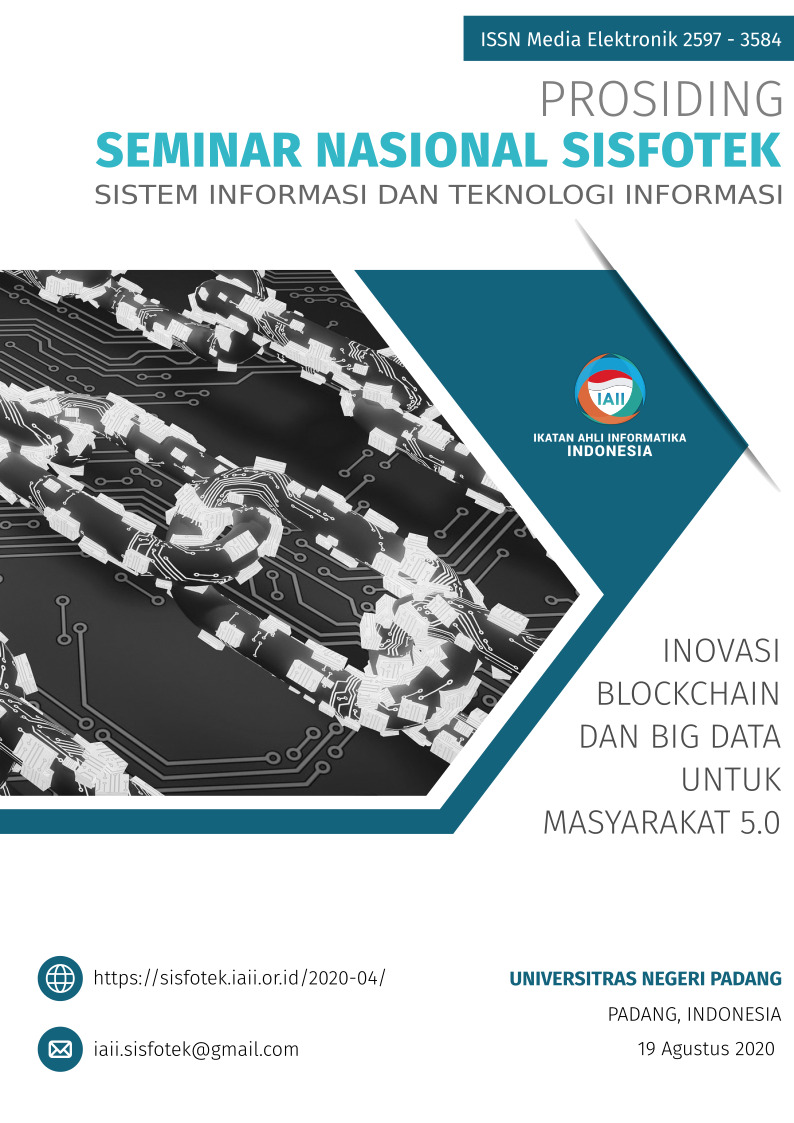 Downloads
How to Cite
Dwi Swasono Rachmad, & Widyastuti. (2020). Filsafat Ontologi Kecerdasan Buatan Pada Perkembangan Teknologi Informasi. Prosiding SISFOTEK, 4(1), 225 - 229. Retrieved from http://seminar.iaii.or.id/index.php/SISFOTEK/article/view/217
Section
5. Teknologi & Komputer
License
Copyright (c) 2020 Prosiding SISFOTEK
This work is licensed under a Creative Commons Attribution 4.0 International License.