Sistem Informasi E-Learning Berbasis Web Pada SMP N 4 Kubung Kabupaten Solok
Keywords:
E-Learning,PHP,MySQL,Adobe Dreamweaver CS6,Xampp Version 3.2.2
Abstract
SMP 4 KUBUNG is one of the state schools in Solok Regency. The learning system in SMP 4 KUBUNG still uses a manual system that is the learning process is still bound by time and there is still face to face in the classroom between the teacher and students. So that students become passive because they are dominantly listening to the lecture method and are more likely to emphasize results rather than processes. In this case an effective learning system is needed with an online-based learning system that is E-learning which was built using the programming languages ??PHP, Dreamweaver, Xampp and supported by a MySQL database. To help and provide solutions in the learning process at SMP 4 KUBUNG to facilitate students in learning without a period determined by the school, so students can also access lessons at home if at any time the student is unable to attend school due to illness or there is a need urging others. E-learning can also increase students' interest and creativity in learning because it consists of subject matter and a question bank for practice that can be accessed with their computers, laptops, and even smartphones.
References
Munir. (2009), Pembelajaran jarak jauh berbasis teknologi informasi dan komunikasi. Bandung. Alfaberta.
Darmawan, Deni. 2014. Pengembangan E-Learning Teori dan Desain. Bandung: PT Remaja Rosdakarya.
Davis , Gordon B. (1991). Sistem informasi merupakan suatu system yang menerima input atau masukan data dan instruksi, mengolah data sesuai dengan instruksi dan mengeluakan hasilnya.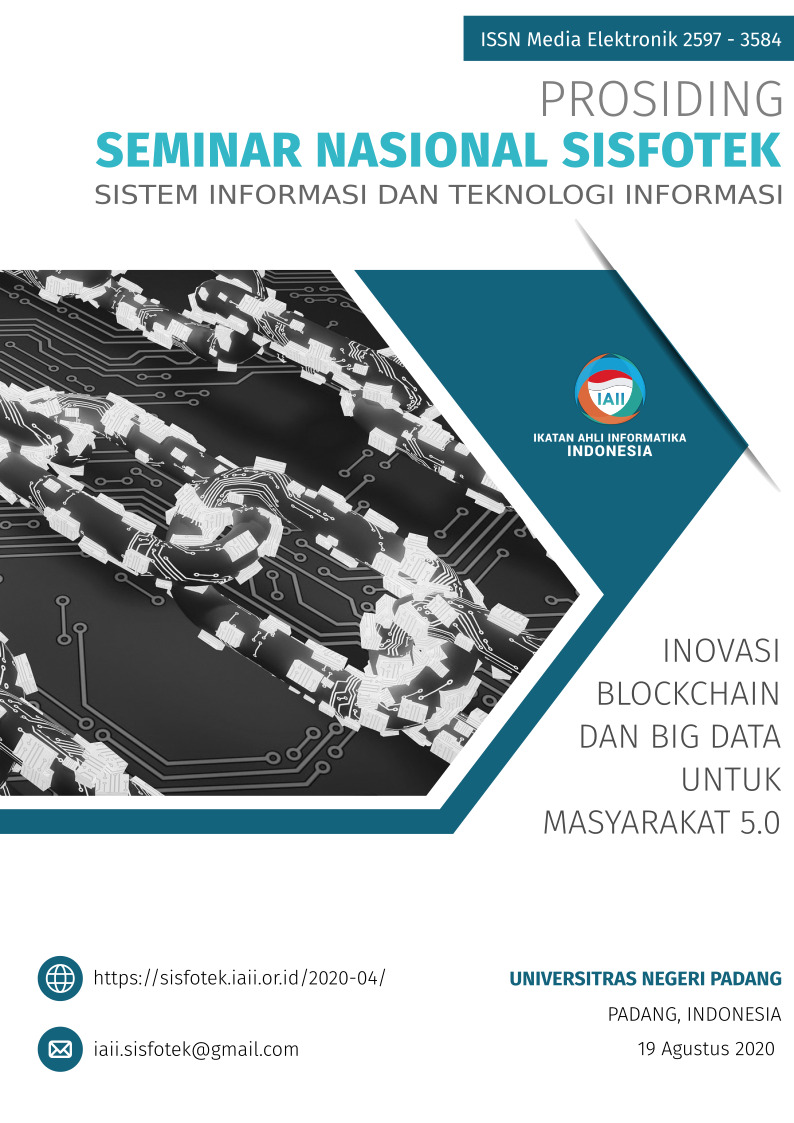 Downloads
How to Cite
Srima Yanti, Muhammad Rafqi, & Yulhan. (2020). Sistem Informasi E-Learning Berbasis Web Pada SMP N 4 Kubung Kabupaten Solok. Prosiding SISFOTEK, 4(1), 291 - 296. Retrieved from http://seminar.iaii.or.id/index.php/SISFOTEK/article/view/236
Section
1. Sistem Informasi Manajemen
License
Copyright (c) 2020 Prosiding SISFOTEK
This work is licensed under a Creative Commons Attribution 4.0 International License.