Sistem Informasi Inventory Toko Murah PT. Rudy Soetadi
Keywords:
System, Information, Cheap Shop, RAD
Abstract
Designing Web-Based Shop Inventory Information System at PT. Rudy Soetadi, the writer tries to do research to make a web based desktop information system design for PT. Rudy Soetadi. The data collection method used by the authors in this study is to use the method of literature study, interviews and observation. By using the RAD Research Methodology. The aim of the author is to reduce the problems that exist in the research area, as a tool for cheap shop administrators to see information on all transactions in low-cost stores. As well as income and expense reports on this desktop website. The results of this study indicate that this desktop web can make it easier for low-cost shopkeepers to do bookkeeping and manage low-cost stores. So it can be concluded that the resulting value still shows the feasibility of the system to be implemented in accordance with the real system for web desktop web design and low-cost store inventory management.
References
Lucidchart, T. (2018, May 23). 4 Phases of Rapid Application Development Methodology. Retrieved 11 7, 2020, from Lucidchart: https://www.lucidchart.com/blog/rapid-application-development-methodology
Martin, J. (1991). Rapid Application Development. New York: Macmillan Publishing.
Nik, M. N., Nor, A. A., & Hazlifah, M. R. (2010). Implementing Rapid Application Development. In M. N. Nik, Implementing Rapid Application Development (RAD) Methodology in Developing Practical Training Application System (pp. 1664-1667). Kuala Lumpur, Malaysia: IEEE.
Ricardo M. Bastos, D. D. (2002). Extending UML Activity Diagram for Workflow Modeling in Production Systems. Hawaii: IEEE.
Syahputra, Z. (2015). Penerapan Permodelan UML Sistem Informasi Perpustakaan pada Universitas Islam Indragiri Berbasis Client Server. Jurnal SISTEMASI, 57-64.
Unhelkar, B. (2018). Software Engineering with UML. Boca Raton: Auerbach Publications/CRC Press.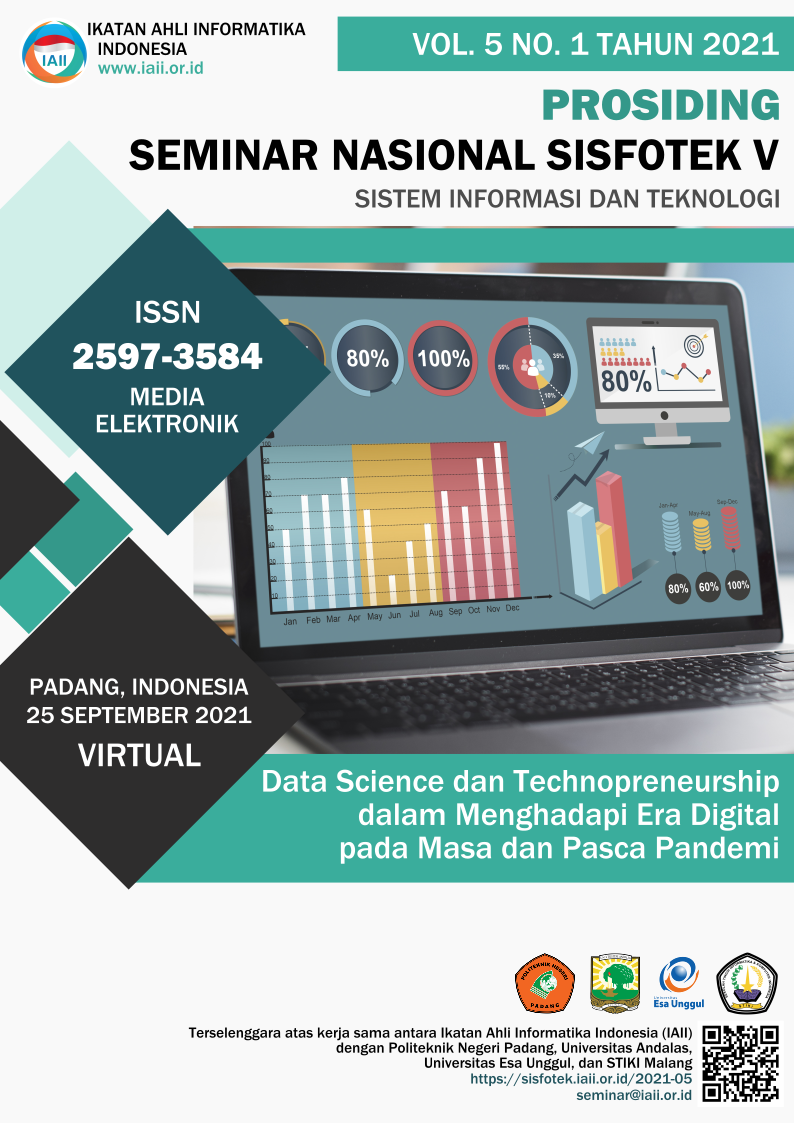 Downloads
How to Cite
Fried Sinlae, & Samidi. (2021). Sistem Informasi Inventory Toko Murah PT. Rudy Soetadi. Prosiding SISFOTEK, 5(1), 113 - 117. Retrieved from http://seminar.iaii.or.id/index.php/SISFOTEK/article/view/268
Section
1. Sistem Informasi Manajemen
License
Copyright (c) 2021 Hak cipta artikel milik penulis.
This work is licensed under a Creative Commons Attribution 4.0 International License.
http://creativecommons.org/licenses/by/4.0