Penerapan CMS untuk Website E-Commerce pada Chaca Collections
Keywords:
E-commerce system implementation, CMS, clothing, chaca collections store
Abstract
Chaca Collections is a shop that sells women's clothing items. There are various kinds of clothing, such as robes, headscarves. Located on Jl. Kp. Kandang Duren Seribu No. 52, Duren Seribu Village, Bojongsari District, Depok City, West Java 16518. The sales process used at the Chaca Collections Store still uses a manual system, including shopping still comes directly to the store. The problems that exist at the Chaca Collections Store today are product marketing that is not optimal, there are limitations in time and place in product sales, and also there is no good documentation of sales reports. The development of the E-Commerce System at the Chaca Collections Store uses several stages of data collection methods including: Observation method, Interview method, and Document Analysis. Based on the business processes running in the store that the authors do in data collection, the authors design a business process system proposal in the form of an E-Commerce-based System Implementation. The author uses a CMS with a MySQL database. With this E-Commerce system, it is hoped that it can assist in marketing the latest products and can increase sales results, because with the E-Commerce system buyers can make transactions anywhere and anytime as long as Internet access is available.
References
Ridwan, A. P., "Analisis kualitas website smk negeri 2 sragen dengan metode webqual 4.0 dan importance performance analysist", Jurnal Tekno Kompak, 2019.
Rizky, A., "Perancangan aplikasi E-Commerce pada toko lili dengan penerapan waterfall", Jurnal Sistem informasi dan ilmu komputer prima, 2021.
Wahyudin, D., "Metode penelitian kualitatif studi pustaka dan studi lapangan", Digital Library UIN sunan gunung djati, 2020.
Sahay, A. S., Sylviana, F., and Trianto, W., "Sistem informasi simpan pinjam badan usaha milik desa sumber mulya kabupaten lamandau berbasis website", Jurnal Teknologi Informasi., vol. 13, no. 1, Januari 2019.
Ichsan, dan Arhamudin, A., "Metode pengumpulan data penelitian musik berbasis observasi auditif", Jurnal Pertunjukan dan pendidikan musik, vol. 2, no. 2, 2020.
Fenando, "Implementasi e-commerce berbasis web pada toko denia donuts menggunakan metode prototype", Jurnal Sistem Informasi, Vol. 6, No.2, Desember 2020.
Melfianora, "Penulisan karya tulis ilmiah dengan studi literatur", Open Sience Framework, 2019.
Azwar, A., Taher, M. J., dan Jusmawati, "Penerapan Business Model Canvas pada E-Commerce toko H5 jayapura", Journal Scientific and Applied Informatics, 2021.
Reza, M. F. dan Fenny, R. S., "Perancangan sistem informasi kepegawaian berbasis website di bagian kepegawaian sdn binakarya kabupaten garut", Jurnal SIMETRIS, vol. 8, no. 2, November 2017.
Sukri, S. dan Zulfikar, Z. "Mendapatkan peringkat terbaik website pada search engine dengan metode SEO", Jurnal Nasional Komputasi dan Teknologi Informasi, 2021.
Irsyad, M. M., Yudi, H., dan Abdul, R. "Analisis penyebab bottleneck pada aliran produksi briquette charcoal dengan Menggunakan Diagram fishbone di PT. Saraswati Coconut Product", JIREV, 2021.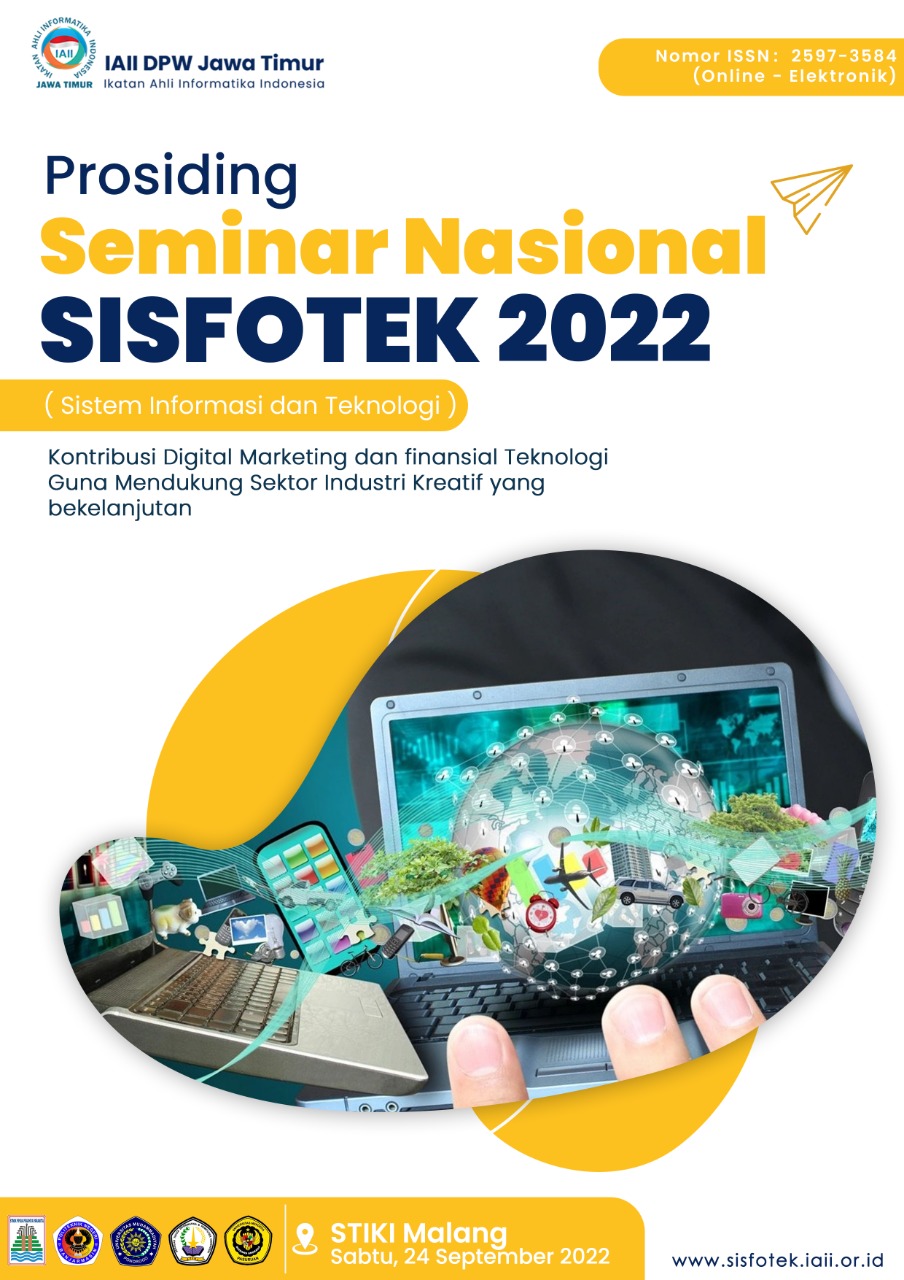 Downloads
How to Cite
Sulistiya Raden Sukma Atmaja, & Grace Gata. (2022). Penerapan CMS untuk Website E-Commerce pada Chaca Collections. Prosiding SISFOTEK, 6(1), 53-57. Retrieved from http://seminar.iaii.or.id/index.php/SISFOTEK/article/view/320
Section
2. Rekayasa Sistem Informasi
License
Copyright (c) 2022 Sulistiya Raden Sukma Atmaja
This work is licensed under a Creative Commons Attribution 4.0 International License.
http://creativecommons.org/licenses/by/4.0