Rancang Bangun Alat Tanam Jagung Berbasis Mikrokontroler
Keywords:
Corn, Ultrasonic Sensor HC-SR04, Arduino UNO, LCD, DC Motor, Stepper Motor 28BYJ-48
Abstract
Corn (Zea Mays) is one of the most important carbohydrate-producing food crops in the world, in addition to wheat and rice. Residents of several regions in Indonesia also use corn as a staple food. To obtain high productivity in planting corn, spacing is one of the factors that play an important role. Planting distances that are too close will cause corn plants to grow unevenly because the competition for roots in obtaining food is greater between each other. However, if the spacing is made too wide, then low productivity will be obtained because there is still an area of ??land that is not utilized. Therefore uniformity of spacing and depth of the hole must be considered in the process of planting corn.The design and construction of a corn planting tool can help in planting corn based on the spacing and depth of the hole by using a wheel drive system to make the spacing and also eyepieces to make planting holes so that this tool works according to the specified standards.This tool is made using Ultrasonic Sensor HC-SR04 to detect corn capacity, Arduino UNO microcontroller to process data, LCD to display information, DC Motor as wheel drive and planter / punch and 28BYJ-48 Stepper Motor as seed allotment driver.
References
Wijaya,Yunius Girry.2011."Pembuatan Alat Tanam Benih Jagung (Zea mays) Otomatis Berbasis Mikrokontroler".Skripsi.Bogor:Institut Pertanian Bogor.
Eka Putra,Deni.2019."Pemakaian Jaringan Saraf Tiruan Untuk Penentuan Kualitas Bibit pada Alat Penanam Bibit Kopi".Tugas Akhir. Padang: Politeknik Negeri Padang.
Oktavia,Hadria..2015."Use Of Programming C For Control Of Distance Adjustment For Plating Of Palawija Seeds". JOIV,http://joiv.org/index.php/joiv/login.
Ruslam A,Muhammad.2018."Rancang Bangun Robot Penanam Benih Jagung Otomatis Berbasis Mikrokontroler".Skripsi.Makassar:Universitas Islam Negeri Alauddin Makassar.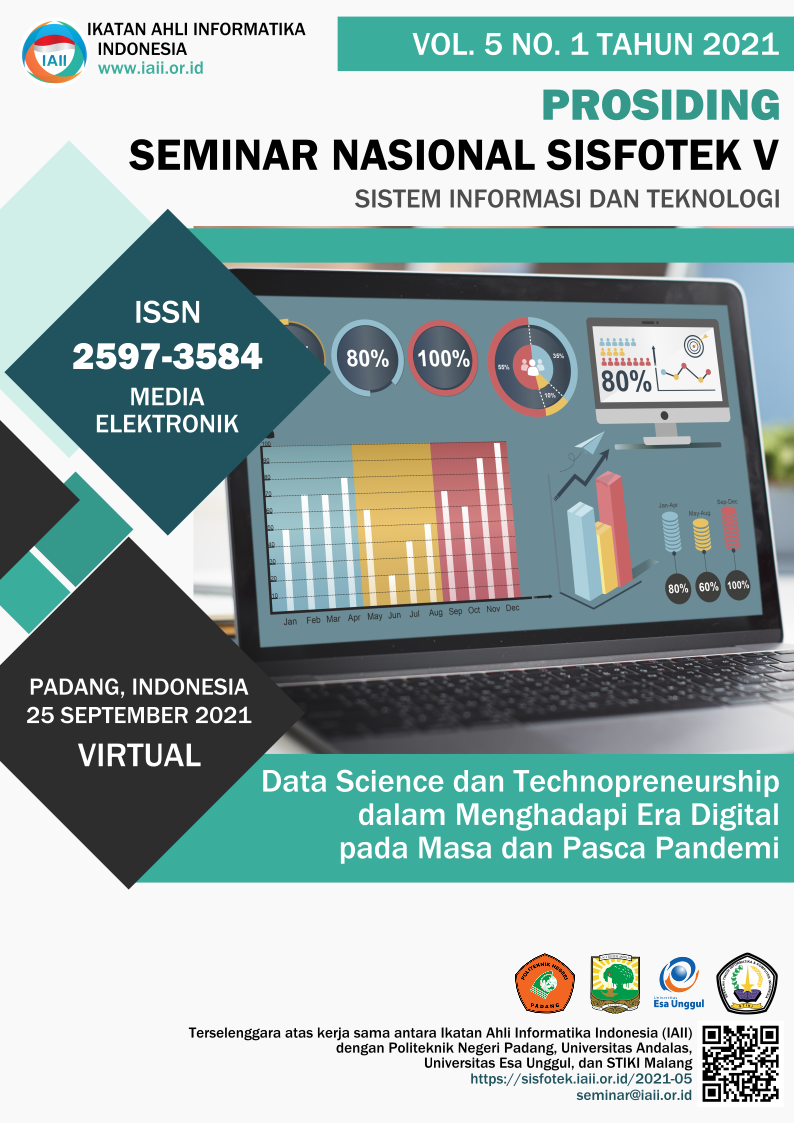 Downloads
How to Cite
Rikzan Kurnia Azriful. (2021). Rancang Bangun Alat Tanam Jagung Berbasis Mikrokontroler . Prosiding SISFOTEK, 5(1), 283 - 290. Retrieved from https://seminar.iaii.or.id/index.php/SISFOTEK/article/view/300
Section
5. Teknologi & Komputer
License
Copyright (c) 2021 Hak cipta artikel milik penulis.
This work is licensed under a Creative Commons Attribution 4.0 International License.
http://creativecommons.org/licenses/by/4.0