Sistem Pendukung Keputusan Pemilihan Jurusan SMK Negeri di Kota Banjarmasin
Keywords:
SMK, Banjarmasin, AHP
Abstract
The greater number of majors at the SMK level, the more difficult for students to determine the right major according to their abilities. Most students only follow friends to choose a major, so it allows students to feel unsuitable after entering the major. Therefore, we need a decision support system that can help students to determine the majors they will choose. This system implements the Analytical Hierarchy Process (AHP) method, which is a method that uses a pairwise comparison. This system will give weights from the arrangement of criteria that have been compared by the user so that it can rank what majors best match the criteria entered by the user.
References
Ahmed, A, T Ahmed, M S Ullah, and Islam. "International Journal of Embedded Systems dan Aplikasi (IJESA) Vol.2, No.2, Juni 2012." Controlling and securing, 2011: 189-196.
Alisyahbana, Iskandar. Teknologi dan Perkembangan. Jakarta, 1980.
Azhar, Susanto. Sistem Informasi Manajemen. Bandung: Linggar jaya, 2004.
Ckwong. Pengenalan Teknologi Komputer Dan Manfaatnya. StudyMode.com, 2009.
Dennis, wixom, and Tegarden. Systems Analysis and Design. 2005.
George, Scoutt M. Prinsip-Prinsip Sistem Informasi Manajemen. 2001.
Kamfonas, Michael J. Recursive Hierarchies. 1992.
Kristanto, Andri. Perancangan Sistem Informasi dan Aplikasinya. Yogyakarta: Gava Media, 2003.
Kroenke. Database Concepts. 2008.
Kruse, Robert L. Data structures and program design. 1987.
Sparague, R. H. and Watson H. J. Decision Support Systems: Putting Theory Into Practice. 1993.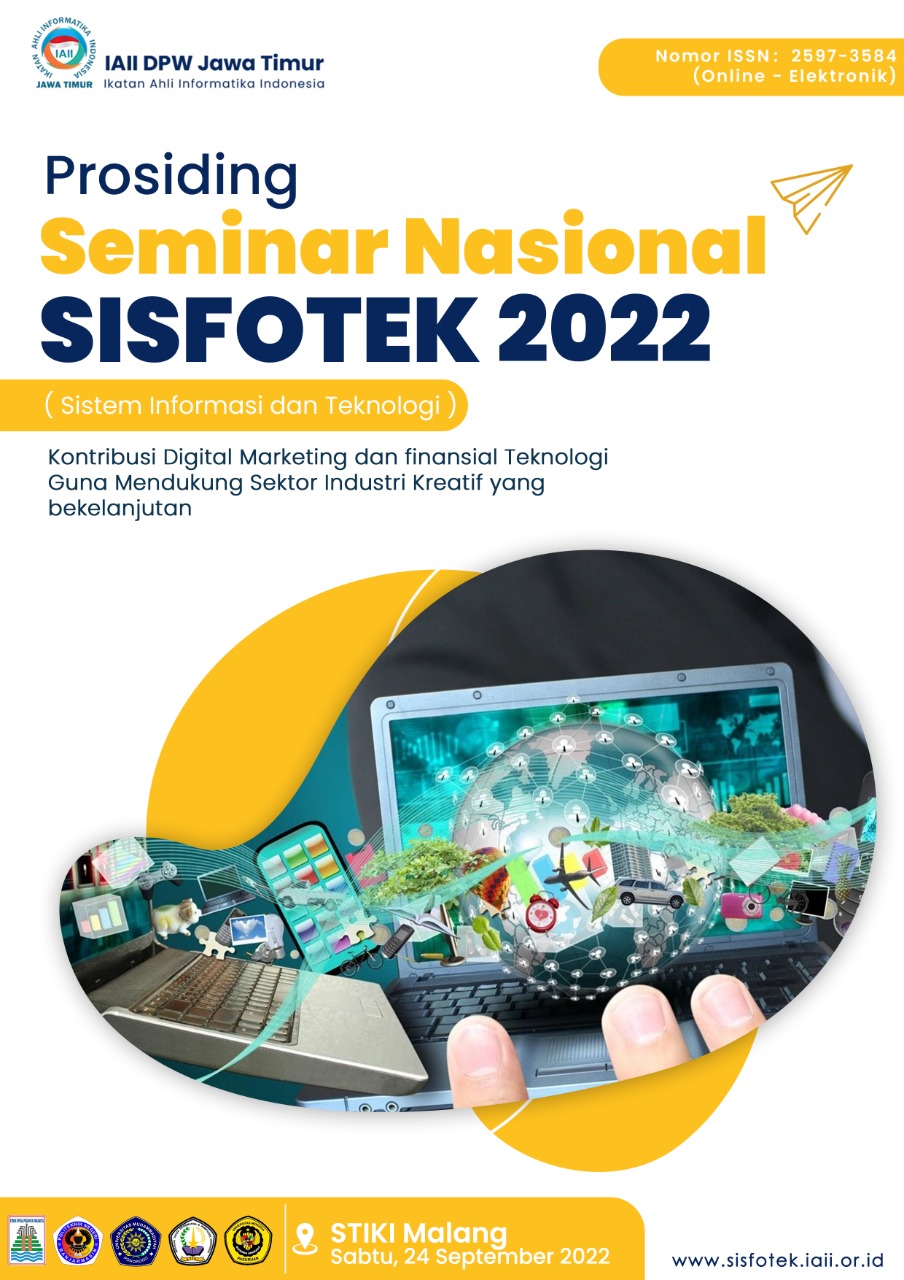 Downloads
How to Cite
Arifin Noor Asyikin, Fuad Sholihin, M. Helmy Noor, & Muhammad Akbar. (2022). Sistem Pendukung Keputusan Pemilihan Jurusan SMK Negeri di Kota Banjarmasin. Prosiding SISFOTEK, 6(1), 46-52. Retrieved from https://seminar.iaii.or.id/index.php/SISFOTEK/article/view/318
Section
2. Rekayasa Sistem Informasi
License
Copyright (c) 2022 Arifin Noor Asyikin
This work is licensed under a Creative Commons Attribution 4.0 International License.
http://creativecommons.org/licenses/by/4.0