Perancangan Sistem Informasi Administrasi Posyandu Lansia Berbasis Web Di Posyandu ARIMURTI IV Kelurahan Kebonsari
Keywords:
administrative information system, integrated healthcare center for elderly people, web application, framework codeigniter.
Abstract
Posyandu ARIMURTI IV is one of the health posts in charge of providing health services for the elderly in Kebonsari Village, Malang City. This Posyandu has obstacles in the process of recording, processing and reporting data which still uses the manual method in the sense of handwriting or using books as a means of collecting data on health services which are considered less efficient in terms of energy and time. Therefore, the purpose of designing the Elderly Posyandu Administration Information System is to produce a system that is expected to assist the performance of posyandu officers in managing data on posyandu activities and compiling reports accurately and quickly. By using the sources in the SDLC Waterfall Methodology and using PIECES analysis and compiled in the PHP programming language with the Codeigniter framework, the process of compiling and creating the system was carried out in Malang City by carrying out several stages of data collection, namely by means of literature studies, interviews, and surveys with elderly posyandu officers. And in the end, according on the results of testing with the User Acceptance Test method, 81% of respondents agreed that the system in this study had met their needs.
References
Djahir dan Pratita. 2017. Sistem Informasi Manajemen. Yogyakarta: CV. Budi Utama.
Kementrian Kesehatan Republik Indonesia. 2014. Situasi dan Analisis Lanjut Usia. Jakarta : Pusat Data Informasi Kementrian Kesehatan Republik Indonesia.
Purbadian, Yenda. 2015. Trik Cepat Membangun Aplikasi Berbasis Web dengan Framework Codeigniter. Yogyakarta : Andi Offset.
Maryuliana, Subroto, I. M., & Haviana, S. F. (2016) Sistem Informasi Angket Pengukuran Skala Kebutuhan Materi Pembelajaran Tambahan Sebagai Pendukung Pengambilan Keputusan Di Sekolah Menengah Atas Menggunakan Skala Likert. Jurnal Transistor Elektro dan Informatika, 1-12.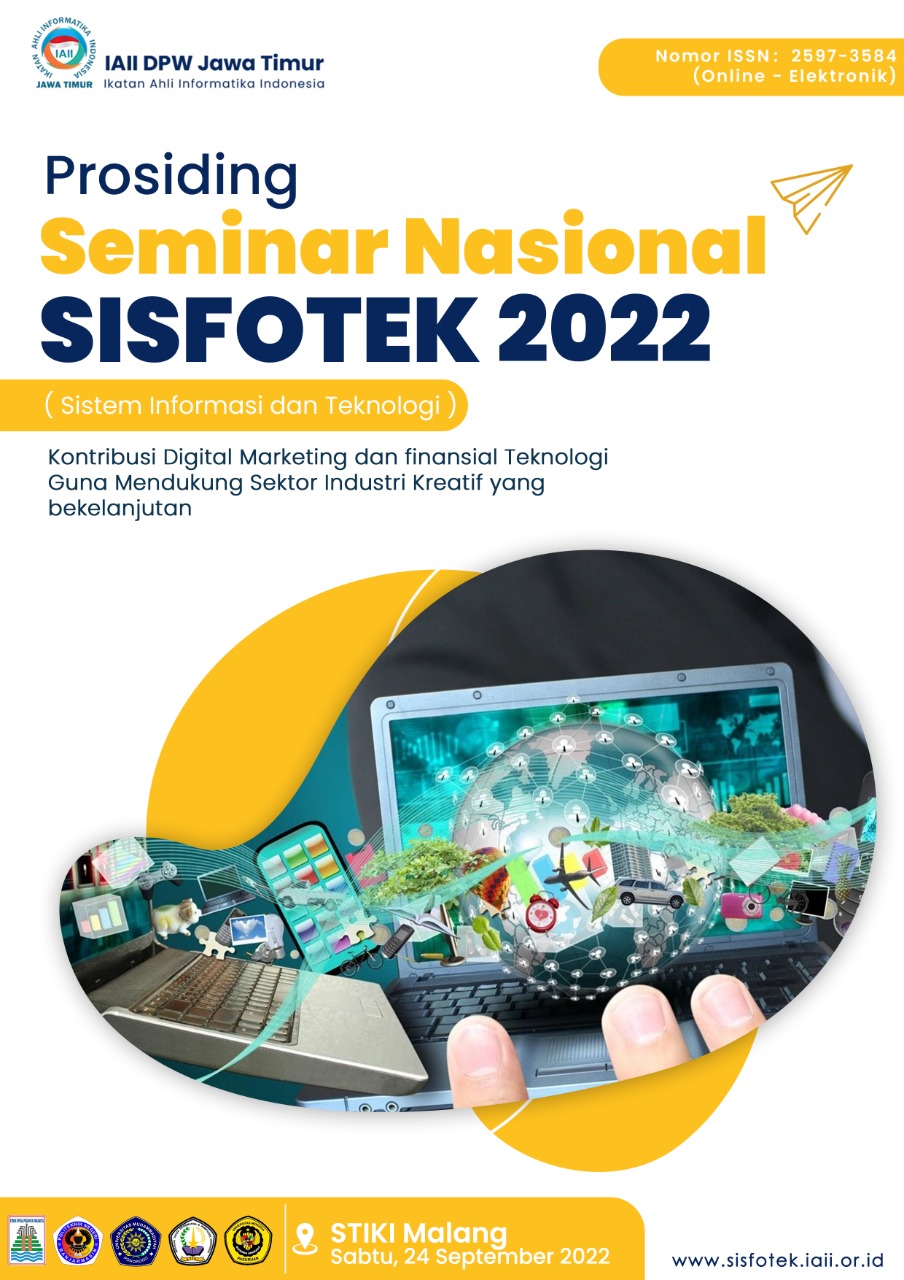 Downloads
How to Cite
Winsome Syauqi Badruttaman, Chaulina Alfianti Oktavia, & Meivi Kartikasari. (2022). Perancangan Sistem Informasi Administrasi Posyandu Lansia Berbasis Web Di Posyandu ARIMURTI IV Kelurahan Kebonsari. Prosiding SISFOTEK, 6(1), 98-103. Retrieved from https://seminar.iaii.or.id/index.php/SISFOTEK/article/view/332
Section
2. Rekayasa Sistem Informasi
License
Copyright (c) 2022 Winsome Syauqi Badruttaman
This work is licensed under a Creative Commons Attribution 4.0 International License.
http://creativecommons.org/licenses/by/4.0