Sistem Pengelolaan Bank Sampah Berbasis Web Pada Yayasan Bina Insan Madani Banjarmasin
Keywords:
waste bank, waste bank management information system, SDLC, website
Abstract
Waste Management in Indonesia is still a big task for the government to deal with it. Waste management problems in Indonesia can be seen from several indicators, one of which is the limited management of waste banks that accommodate the landfills of garbage. The purpose of this study is to design and create a web-based waste bank management application to help waste banks manage every activity related to waste depositing. This web application will be implemented by the waste bank manager of Yayasan Bina Insan Madani Banjarmasin to overcome problems related to limited waste bank data management. This web application provides features to manage the data in the trash bank. System design using the SDLC method. This method consists of 4 main steps where researchers will use it to analyze existing data in the field and then the data is used to compile the system in accordance with the purposes of adjusting the existing system before. The results of the implementation of this waste Bank Management Information System can be accessed through two platforms, computers and mobile phones. Testing on information systems using BlackBox testing to observe the results of execution through test data checks the functionality of the software. This waste bank Management Information System can provide convenience for users in managing data from customers.
References
Mahyudin, Rizqi Puteri. 2017. Kajian Permasalahan Pengelolaan Sampah dan Dampak Lingkungan di TPA (Tempat Pemrosesan Akhir). Jurnal Teknik Lingkungan 3(1) : 12-14.
Kardono. 2007. Integrated Solid Waste Management in Indonesia. Proceedings of International Symposium on EcoTopia Science 2007. ISETS07: 629-633
Fikriyyah, Dary & Adiwibowo, Soeryo. 2018. Pengaruh Bank Sampah terhadap Perilaku Pengelolaan Sampah Rumah Tangga dan Pendapatan Nasabah. Jurnal Sains Komunikasi dan Pengembangan Masyarakat [JSKPM]. 2. 703. 10.29244/jskpm.2.6.703-716.
Masruroh, Siti & Suciasih, Siti & Suseno, Hendra. 2015. PENGEMBANGAN APLIKASI BANK SAMPAH MENGGUNAKAN LAYANAN TEKNOLOGI INFORMASI CLOUD COMPUTING PADA BANK SAMPAH MELATI BERSIH. JURNAL TEKNIK INFORMATIKA. 8. 10.15408/jti.v8i2.2403.
Presman. Roger.S. 2012. Rekayasa Perangkat Lunak. Yogyakarta . Penerbit Andi.
Bolung Maikel & Tampangela Henry Ronald Karuni. 2017. Analisa Penggunaan Metodologi Pengembangan Perangkat Lunak. Jurnal ELTIKOM 1 : 35-36
Ramadhani, Muhammad Reza; FITRI, Rahimi; WARDIAH, Isna. 2019. Rancang Bangun Sistem Informasi Lomba Karya Tulis Ilmiah Di Politeknik Negeri Banjarmasin Berbasis Web. In: Seminar Nasional Riset Terapan. P3M Politeknik Negeri Banjarmasin. p. A32-A40.
A, Rosa S, dan Shalahuddin, M. 2015. Rekayasa Perangkat Lunak Terstruktur dan Beroientasi Objek. Bandung. Penerbit Informatika.
Anhar. 2010. Panduan Menguasai PHP dan MySQL secara Otodidak. Jakarta Selatan. Penerbit Mediakita.
Fitri, Rahimi. 2020. Pemrograman Basis Data Menggunakan MySQL. Deepublish,
Fathansyah. 2015. Basis Data. Bandung : Penerbit Informatika.
Fitri, R., Subandi, S., Asyikin, A. N., & Nugroho, A. S. B. 2019. Implementasi Sistem Informasi Desa (Sid) Dan Instalasi Voice Server Guna Meningkatkan Partisipasi Warga Desa Bamban Selatan Dalam Membangun Desa. Jurnal IMPACT: Implementation and Action, 1(2), 81-91.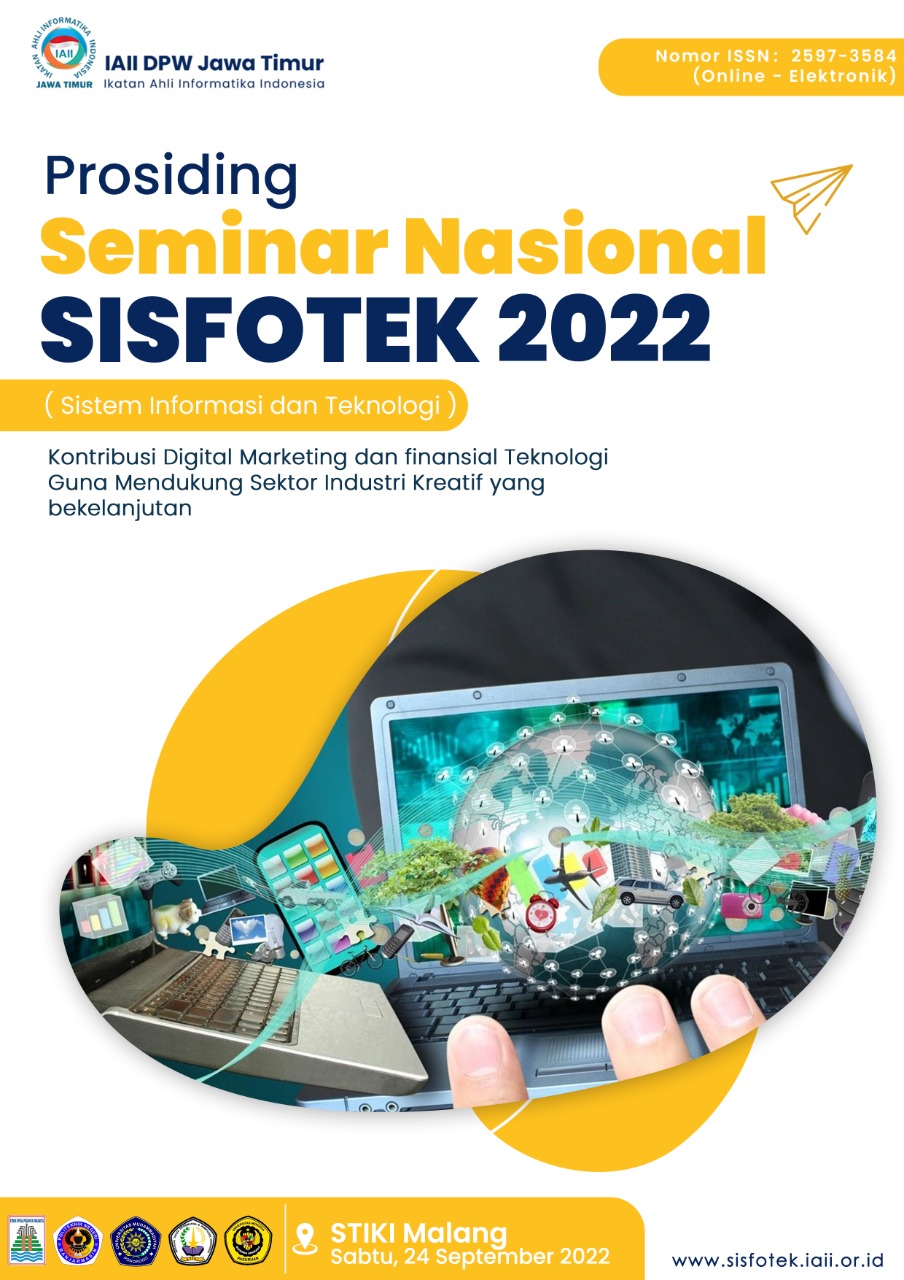 Downloads
How to Cite
Akhmad Rifani, Anisa Fat Mandari, Rahimi Fitri, & Isna Wardiah. (2022). Sistem Pengelolaan Bank Sampah Berbasis Web Pada Yayasan Bina Insan Madani Banjarmasin. Prosiding SISFOTEK, 6(1), 185-193. Retrieved from https://seminar.iaii.or.id/index.php/SISFOTEK/article/view/365
Section
7. Pengabdian kepada Masyarakat
License
Copyright (c) 2022 Akhmad Rifani
This work is licensed under a Creative Commons Attribution 4.0 International License.
http://creativecommons.org/licenses/by/4.0