Perancangan Knowledge Management System Model Choo Sense Making pada Pusat Teknologi Informasi
Dyah Retno Utari

Universitas Budi Luhur

Andy Rio Handoko

Universitas Budi Luhur
Abstract
Pusat Teknologi Informasi on Indonesian Transaction Report and Analysis Center (INTRAC) have the task of implementing development and management of the processing system data and information system. Knowledge that is at Pusat Teknologi Informasi enough, but to walk slowly and tended to static. This research is focused on the knowledge that it had many shaped tacit and are stored in everyone, this research also to design a knowledge management who in accordance with their needs and can accommodate as well as turning knowledge from tacit become be explicit knowledge. Methodology this research done by means of observed and study literarur using framework tiwana model, as for the formation of knowledge using a Choo Sense Making Model that at the knowledge creation combined with a model SECI Nonaka. This research has produced a draft web base application knowledge management system that is easy to use in share knowledge through the application. The conclusion from this research that the use of Choo Sense Making Model is one of the model knowledge management system that was felt appropriate, where in the collection knowledge is to understand information is not only in internal environment but also external performed on stage sense making and in the formation the knowledge which was could be done through the approach to daily activities as discussion formal and informal or commonly called knowledge creation, so that the displacement of tacit become be explicit knowledge it is much easier.
References
[1] Andhara, A. B., Umaro, F. R., & Lubis, C. H. T. (2018). Knowledge Management Strategi Mengelola Pengetahuan agar Unggul di Era Disrupsi. Jakarta: PT. Gramedia Pustaka Utama.
[2] Dalkir, K. (2005). Knowledge Management in Theory and Practice. Burlington: Elsevier.
[3] Dennis, Alan., Wixom, B.H., Tegarden, D. (2005). System Analysis and Design with UML Version 2.0 an Object-Oriented Approach. Hoboken: John Wiley & Sons, Inc.
[4] Duhon, B. (1998). It's All in Our Heads. Scottsdale: Inform.
[5] Legiawan, M. K. (2015). Penerapan Model Choo-Sense Making Pada Rancangan Knowledge Management System ( KMS ) Untuk Meningkatkan Mutu Kinerja Karyawan Di Universitas Suryakancana. Media Jurnal Informatika, 7(2), 1–8.
[6] Lestari, E. W. (2018). Prototipe Knowledge Management System Sebagai Media Pembelajaran Distance Learning Dengan Pendekatan SECI Dan MVC. XX(2), 9–18. https://doi.org/10.31294/p.v20i2.3624
[7] McMillan, J.H., & Schumacher's. (2003). Educational Research. Fundamentals for the consumer (4th ed). Boston: Allyn & Bacon.
[8] Notoatmodjo, S. (2003). Pendidikan Dan Perilaku Kesehatan. Jakarta: Rineka Cipta.
[9] Perdana, E. M., Manongga, D., & Iriani, A. (2019). Model Konseptual bagi Pengembangan Knowledge Management di SMA Menggunakan Soft System Methodology. Jurnal Teknologi Informasi Dan Ilmu Komputer, 6(2), 169. https://doi.org/10.25126/jtiik.201962932
[10] Saraswati, S. D. (2018). Rancang Bangun Prototipe Knowlegde Management System Untuk Mendukung Knowledge Sharing Dengan Model Seci : Studi Kasus Pt Republika Media Mandiri Jakarta. Jurnal Pilar, 14(1), 75–82.
[11] Sonatha, Y., Rahmayuni, I., Alanda, A., & Saputra, I. (2018). Rancang Bangun Aplikasi Knowledge Management Berbasis Web. INVOTEK: Jurnal Inovasi Vokasional Dan Teknologi, 18(2), 133–140. https://doi.org/10.24036/invotek.v18i2.423
[12] Tiwana, A. (1999). Knowledge Management Toolkit (Vol. 7). https://doi.org/10.1227/01.neu.0000403833.47211.af
[13] Uriarte, F. (2008). Introduction to Knowledge Management. Jakarta: ASEAN Foundation.
[14] Zuraidah, E. (2018). Knowledge Management System Untuk SDM Menggunakan Seci Model (Studi Kasus: Koperasi Karyawan). Jurnal Informatika, 5(1), 157–168. https://doi.org/10.31311/ji.v5i1.2481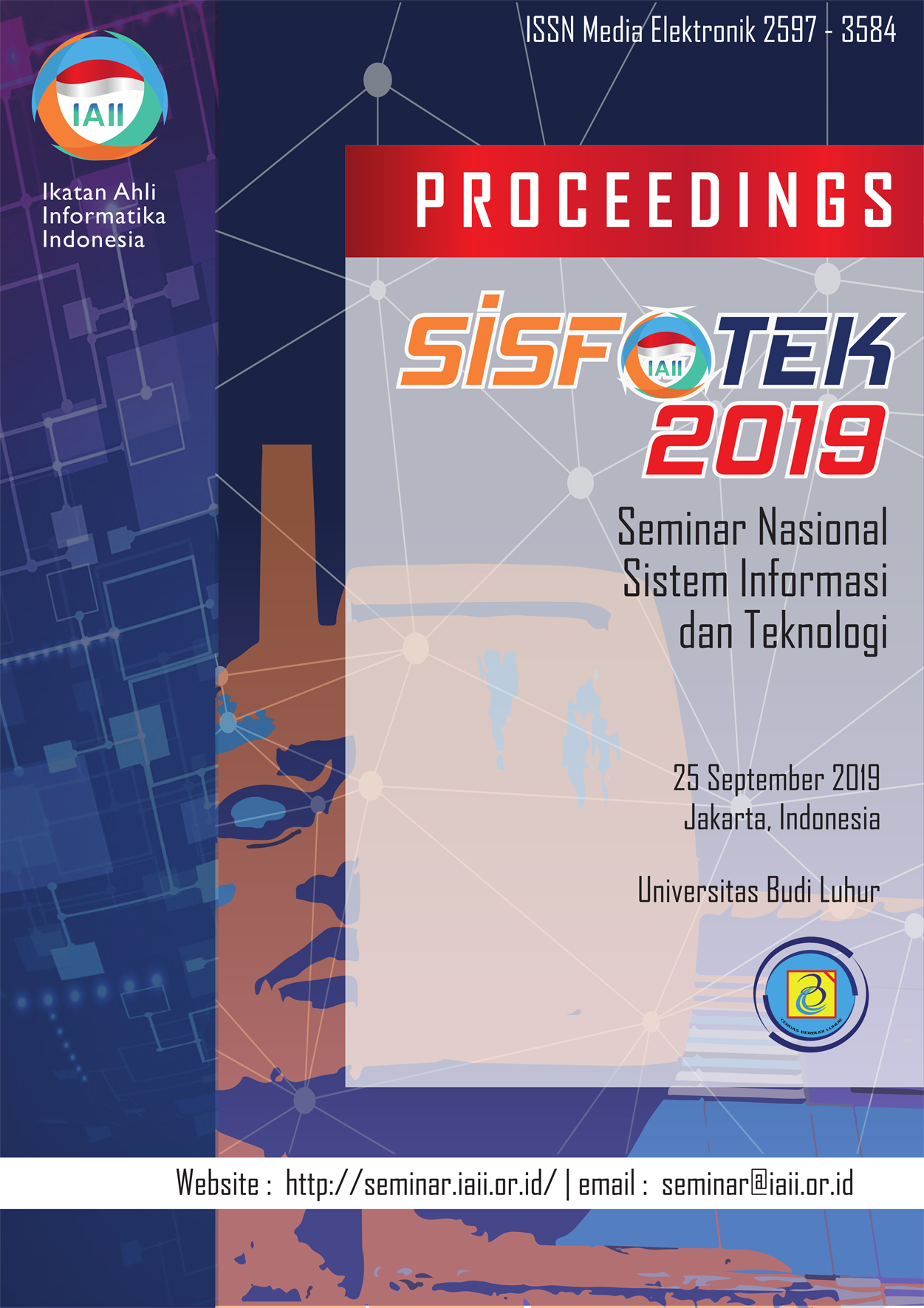 How to Cite
UTARI, Dyah Retno; HANDOKO, Andy Rio. Perancangan Knowledge Management System Model Choo Sense Making pada Pusat Teknologi Informasi.
Prosiding SISFOTEK
, [S.l.], v. 3, n. 1, p. 92 - 101, oct. 2019. ISSN 2597-3584. Available at: <
http://seminar.iaii.or.id/index.php/SISFOTEK/article/view/109
>. Date accessed: 12 july 2020.
Section
2. Rekayasa Sistem Informasi