Prototipe Robot Beroda Pengantar Barang di Industri Menggunakan Kontrol Personal Komputer
Keywords:
Wheeled Robot, Introduction to Goods, Industry, Controls, Personal Computers
Abstract
In Indonesian on general the process of delivering and moving goods is still done manually. In contrast to developed countries such as America, Japan and China that have created sophisticated robots with various functions that are useful to help work or activities to move or deliver goods from the warehouse to the production area or vice versa in the industrial world. With this research, it will be able to make goods delivery robots in the industry with line follower and remote robots with remote control systems. So that it can implement goods delivery systems in the robot-based industry.
References
[1] Herpendi.2016.Aplikasi Pengelolaan Akademik Mahasiswa Dan DPNA( Daftar Peserta Dan Nilai Akhir ).Jurusan Teknik Informatika, Politeknik Negri Tanah Laut.Kalimantan Selatan.
[2] Dzulqarnain, Muhammad Faqih.2015.Rancangan Aplikasi Mobil Remote Control Pemantau Berbasis Android Pada Mikrokontroler.Program Studi Teknik Informatika Universitas Tanjungpura.
[3] Adriansyah, Andi.2013.Rancang Bangun Prototipe Elevator Menggunakan Mikrocontroller Arduino Atmega 328P.Program Studi Teknik Elektro. Universitas Mercu Buana.Jakarta.
[4] Putri,Andini.2017.Robot Line Folower Pengantar Surat Menggunakan Fuzzy Logic Studi Kasus Fakultas Teknik Universitas Pancasila.Jakarta.
[5] Ginting, Budi Serasi.2014.Perancangan Robot Pembaca Garis Hitam Berbasis Mikrokontroler.STIMIK Kaputama. Binjai Sumut.
[6] Setyawan,Budi.2015.Robot Line Folower Menggunakan Kendali Jarak Jauh Berbasis Android.Program Studi Sistem Komputer. Universitas Narotama.
[7] Setiawan,Dedi.2014.Rancang Bangun Alat Pembuka Dan Penutup Tong Sampah Otomatis Berbasis Mikrokontroler.Program Studi Sistem Komputer.STMIK Royal Kisaran.
[8] Suharijanto.2016. Evaluasi Penggunaan Lampu Led Sebagai Pengganti Lampu Konvensional.Dosen Fakultas Teknik Prodi Teknik Elektro.Universitas Islam Lamongan.
[9] Nurmalasari,Mega.2015.Implementasi Algoritma Maze Solving Pada Robot Line Folower.Jurusan Sistem Komputer.Fakultas MIPA Universitas TanjungPura.Pontianak.
[10] Daulay,Nelly Khairini.2016.Implementasi Perancangan IP Camera Untuk Pengawasan Keamanan Pada CV.Petrokimia Menggunakan web Server Di Gudang Distributor Pupuk Lubukkupang.STMIK Musirawas.Lubuk Linggau.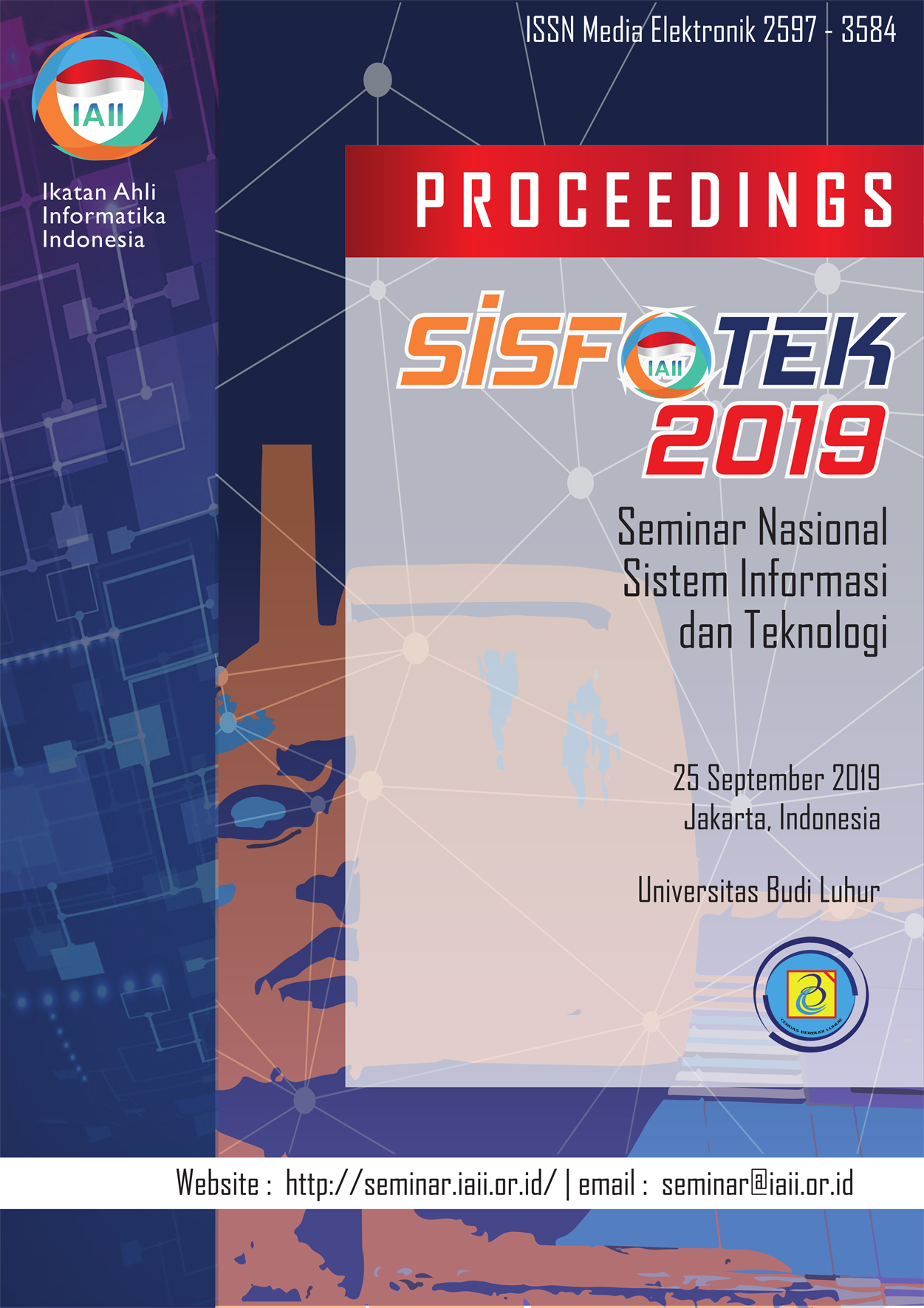 Downloads
How to Cite
Iqbal, M. (2019). Prototipe Robot Beroda Pengantar Barang di Industri Menggunakan Kontrol Personal Komputer. Prosiding SISFOTEK, 3(1), 201 - 206. Retrieved from http://seminar.iaii.or.id/index.php/SISFOTEK/article/view/126
Section
5. Teknologi & Komputer
License
http://creativecommons.org/licenses/by/4.0