Sistem Pendukung Keputusan Untuk Seleksi Penerimaan Beasiswa Di Universitas Esa Unggul
Keywords:
scholarship, topsis, prototype
Abstract
The selection process for receiving scholarships at Esa Unggul University is currently not running effectively due to constraints in terms of data collection which is still done manually starting from the scholarship registration stage to the selection stage. So based on these problems we developed a website-based decision support system using the TOPSIS method for selection of scholarship recipients which is expected to make it easier for the Scholarship Section and scholarship applicants to upload the data needed to then be stored into the database, so as to prevent the accumulation of files. The system development carried out in this research applies the prototype method which includes the stages of communication, design, construction of prototypes, and deployment. The functionality of the system requirements is tested using black-box testing. The results of black-box testing can run according to the expected response. In addition, testing using the SUS method is also carried out to test the use value of a system to users. The results of the SUS test show that the results of the use have entered the acceptable category with an SUS score of 80.75 which means that this system can meet the needs of the Scholarship Section and scholarship applicants at Esa Unggul University.
References
R. Renaldo, E. Y. Anggraeni, and E. R. HC, 2019. Metode Topsis Dalam Sistem Pendukung Keputusan Penentuan Penerimaan Beasiswa Di STMIK Pringsewu. Expert J. Manaj. Sist. Inf. dan Teknol., 9(1), pp. 36–43. doi: 10.36448/jmsit.v9i1.1225.
R. S. Pressman, 2005. Software engineering: a practitioner's approach. Palgrave macmillan.
H. Hertyana and E. Mufida, 2020. Sistem Pendukung Keputusan Penentuan Siswa Penerima Beasiswa Menggunakan Metode TOPSIS. Speed – Sentra Penelit. Eng. dan Edukasi, 12(3),
pp. 36–43.
J. Brooke, 2013. SUS?: A Retrospective. Stud. J. usability, 8(2), pp. 29–40.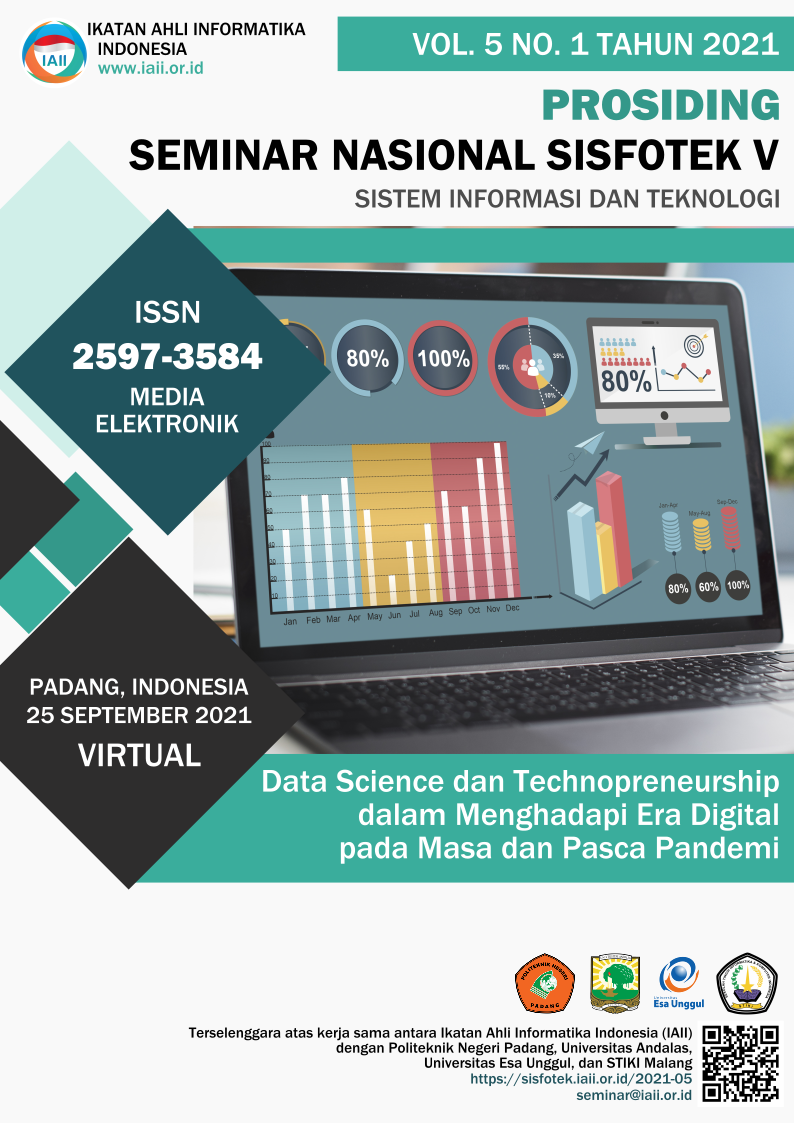 Downloads
How to Cite
Hafizah Safira Kaurani, & Habibullah Akbar. (2021). Sistem Pendukung Keputusan Untuk Seleksi Penerimaan Beasiswa Di Universitas Esa Unggul . Prosiding SISFOTEK, 5(1), 216 - 222. Retrieved from http://seminar.iaii.or.id/index.php/SISFOTEK/article/view/289
Section
2. Rekayasa Sistem Informasi
License
Copyright (c) 2021 Hak cipta artikel milik penulis.
This work is licensed under a Creative Commons Attribution 4.0 International License.
http://creativecommons.org/licenses/by/4.0