Pengujian Suara Anak dengan Autokorelasi Estimator MMSE Menggunakan Filter Wiener - 4 Tap
Keywords:
Suara anak, Filter Wiener, Estimator MMSE, Autokorelasi.
Abstract
Dalam penelitian ini dibahas tentang pengaruh penggunaan filter Wiener 4 tap bagi pemisahan suara anak perempuan dengan derau pengganggu yaitu cuaca hujan tingkat sedang yang terjadi di provinsi Sumatera Barat. Dari penelitian ini didapatkan bahwa pemilihan penskalaan pada komputasi autokorelasi filter Wiener yang bekerja berdasarkan prinsip Estimator MMSE (Minimum Mean Square Error) akan didapat pada nilai 0,1, sedangkan jika tanpa penskalaan akan mengakibatkan suara terdengar tetapi muncul derau hasil proses komputasi dan derau cuaca tersebut, dan jika diberi nilai penskalaan yang sangat kecil misalnya 0,0078, hal ini akan mengakibatkan suara hilang dan kualitas pendengaran sangat buruk.
References
[1] Sophocles J. Orfanidis, 2007. Optimum Signal Processing. 2nd ed. McGraw-Hill Publishing Company.
[2] Saeed V. Vaseghi, 2000. Advanced Digital Signal Processing and Noise Reduction, John Wiley&Sons Ltd.
[3] Jonathan Y. Stein, 2000. Digital Signal Processing: A Computer Science Perspective. John Wiley&Sons Inc.
[4] Simon Godsill 2015, Random Process- Random Process, Optimal Filtering and Model-based Signal Processing, Lecture Note, University of ambridge, Signal Processing and Communication Laboratory, Department of Engineering.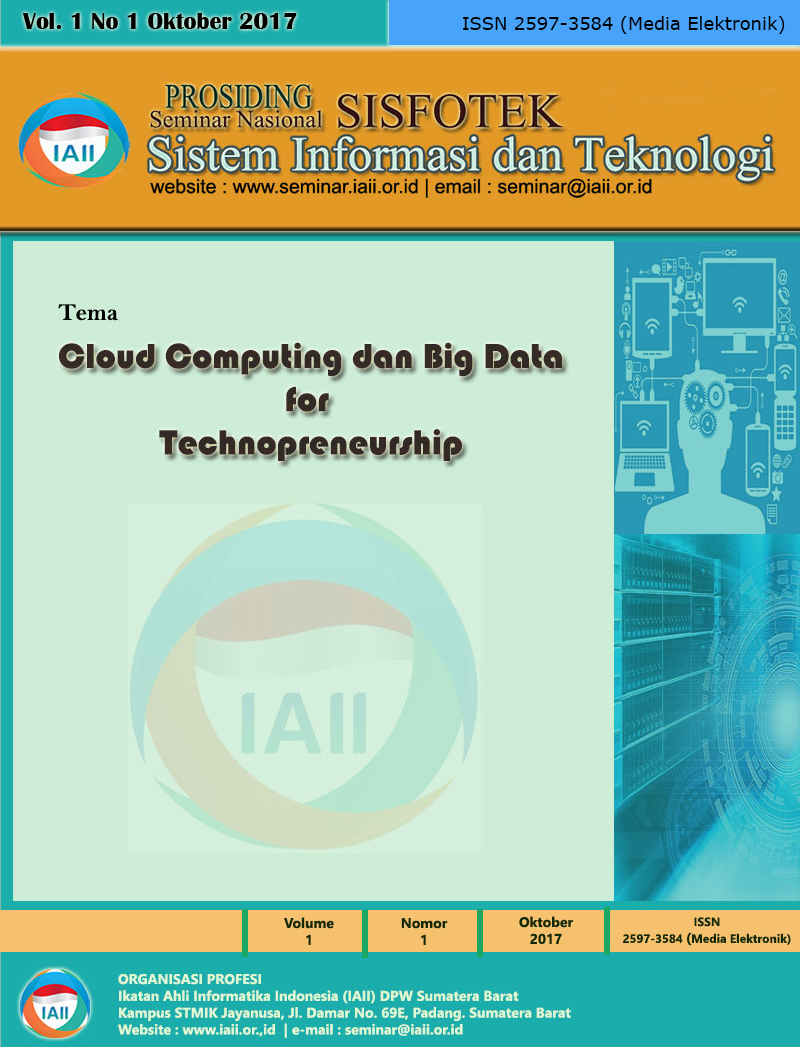 Downloads
How to Cite
Sayuthi, V. (2017). Pengujian Suara Anak dengan Autokorelasi Estimator MMSE Menggunakan Filter Wiener - 4 Tap. Prosiding SISFOTEK, 1(1), 242 - 245. Retrieved from http://seminar.iaii.or.id/index.php/SISFOTEK/article/view/45
Section
6. Sistem Enterprise
License
http://creativecommons.org/licenses/by/4.0